Signature Programs — Specific Results
Get the focused attention you've always wanted with these highly-specialized programs from the world's top coaches. Whether you're looking to train for a marathon, or just improve your aerobic abilities, the signature programs found in the Assault Fitness app help you reach your goals faster.

365 Days Of Elite Training
Ditch the boring monotony of your daily grind and start working out like a pro! Get the most from your workout with daily programs developed by the experts at Assault Fitness to keep you engaged and on-track. Don't forget to check the worldwide leaderboard to see how you stack up!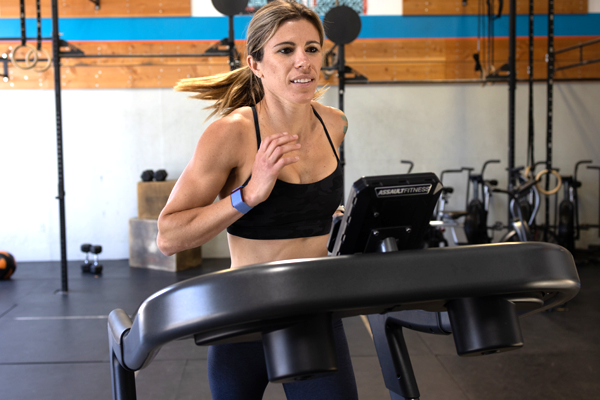 Take The Challenge
Unleash your inner competitor and see how you stack up against the world's best. Compete with friends, family, and even other Assault App users for a competitive push that will inspire you to earn your victories.

This Time…It's Personal.
With customized workouts you can truly customize your results. Shape your body and carve your cardiovascular fitness regimen into something that only you can handle. Track your progress and invite others to try and beat your best.

Face Off With Friends.
Whether you're facing off, pushing each other, or simply keeping up with the routine, the Assault Fitness App makes it easy to workout in groups. Challenge friends on global leaderboards or invite them to private workouts. The Assault App is your own personal gym…and you can invite whoever you'd like.

"Love the first to 50 challenge and I'm in the middle of going through the Zoar signature challenge now which is intense. With the app, I can track my workouts, do workouts of the day, and connect/challenge friends. Highly recommended!"
"Love how easy the app is to navigate. All workouts are doable in the garage at home!"
"Love that I can create custom workouts, invite friends and do challenges. The workouts are hard but fun and I dig that I can see my stats. Cool app"
"The AssaultBike is going to take my fitness to a new level without doubt! No way I would have worked that hard in a gym! I'm too self conscious"
"My soul was left on that bike in round 3. Like OMG. I could barely breathe. A guy came up to me afterwards and asked me what program it was. So I think you have got yourself a new customer. But yes I did feel like a celebrity"