RUN AT HOME LIKE A PRO
Say goodbye to repetitive and boring treadmill workouts. The AssaultRunner Pro is a new breed of running machine that is completely athlete-powered, meaning you're in control of your stride, speed and output. Are you ready to take your training back into your own hands?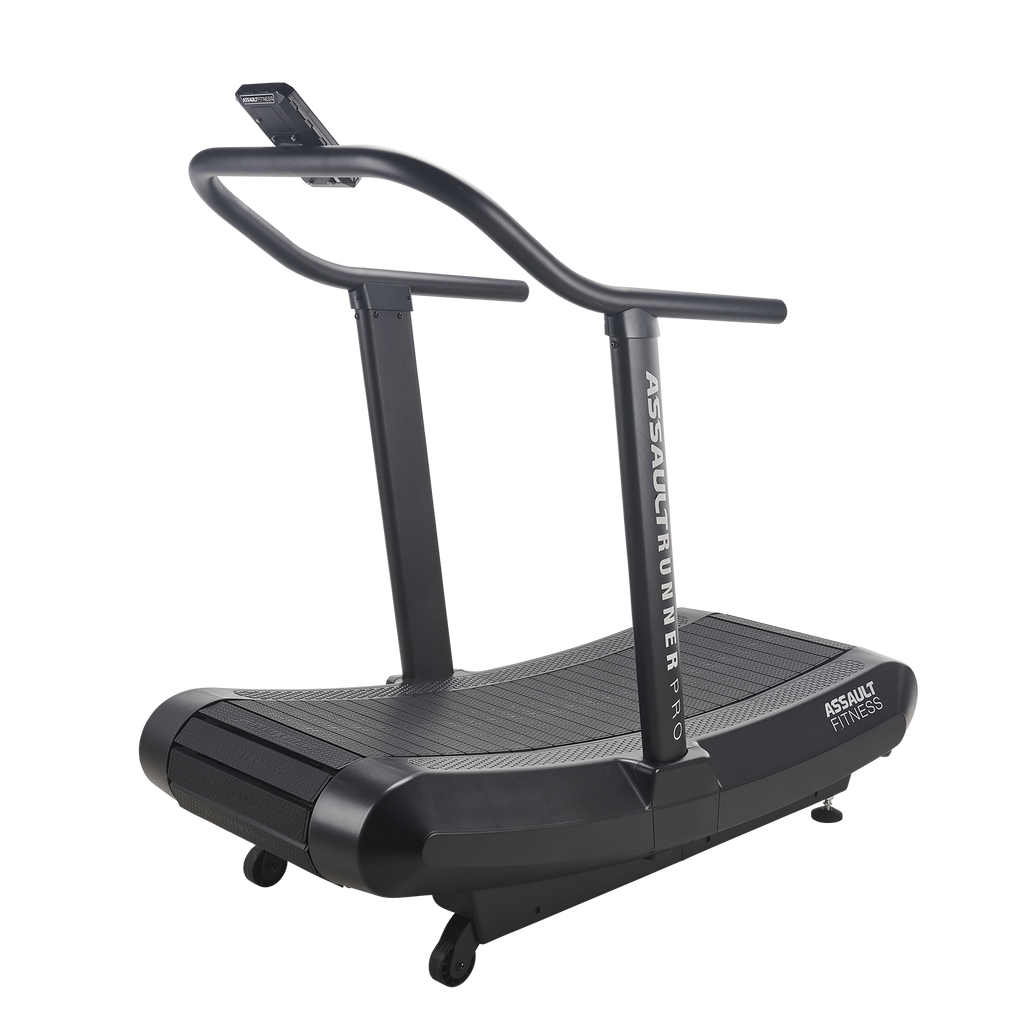 TURN UP THE INTENSITY
The AssaultRunner Pro is specifically designed to help you meet and exceed your fitness goals. While other motorized treads make it easy to "zone out," the AssaultRunner Pro constantly demands your full attention and requires nothing less than 100% effort. It's also equipped with built-in training programs to help track your progress and keep your workouts fresh.
Burns More Calories Than Motorized Treadmills

Low-Impact Design Reduces Risk Of Injury

Onboard programs that target Time, Calories, Distance, Speed, Watts, Pace, Heart Rate

Bluetooth and ANT+ Connectivity

Compatible with the Assault Fitness App & Zwift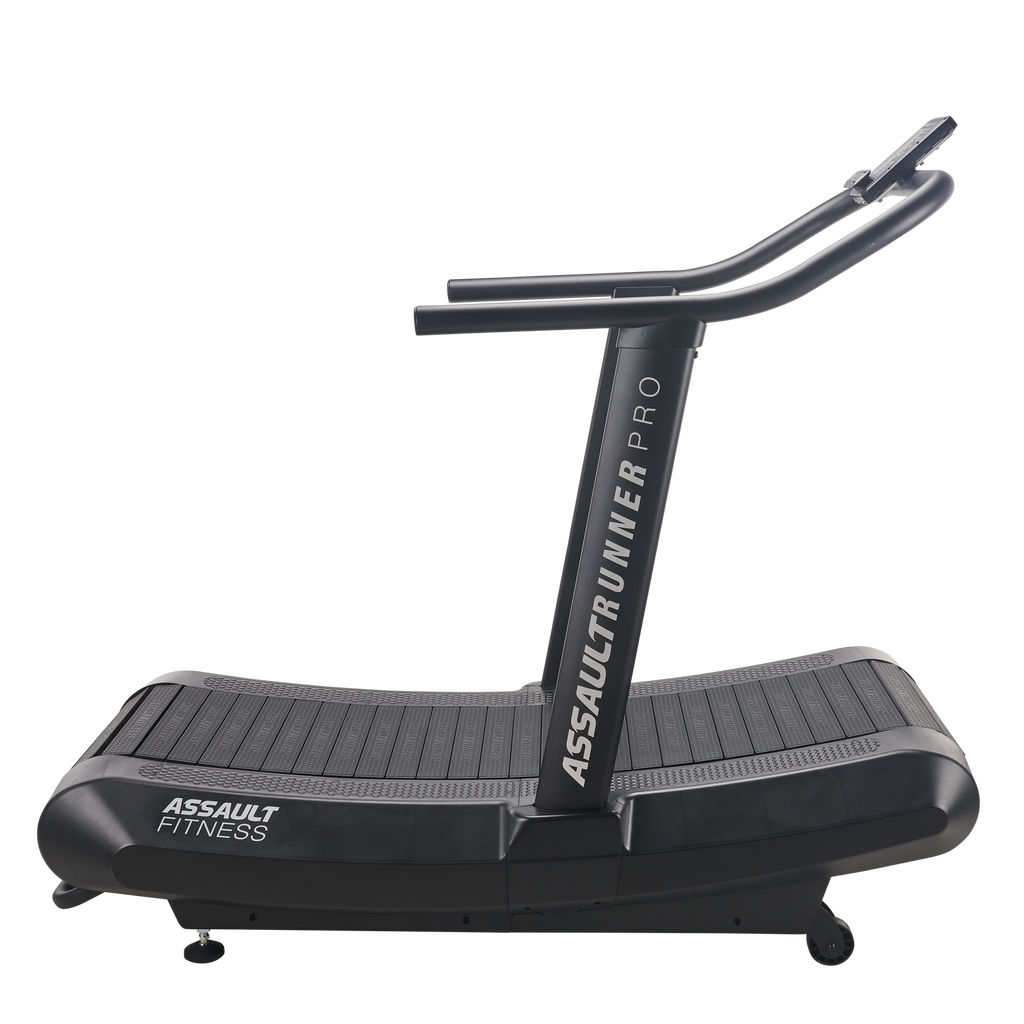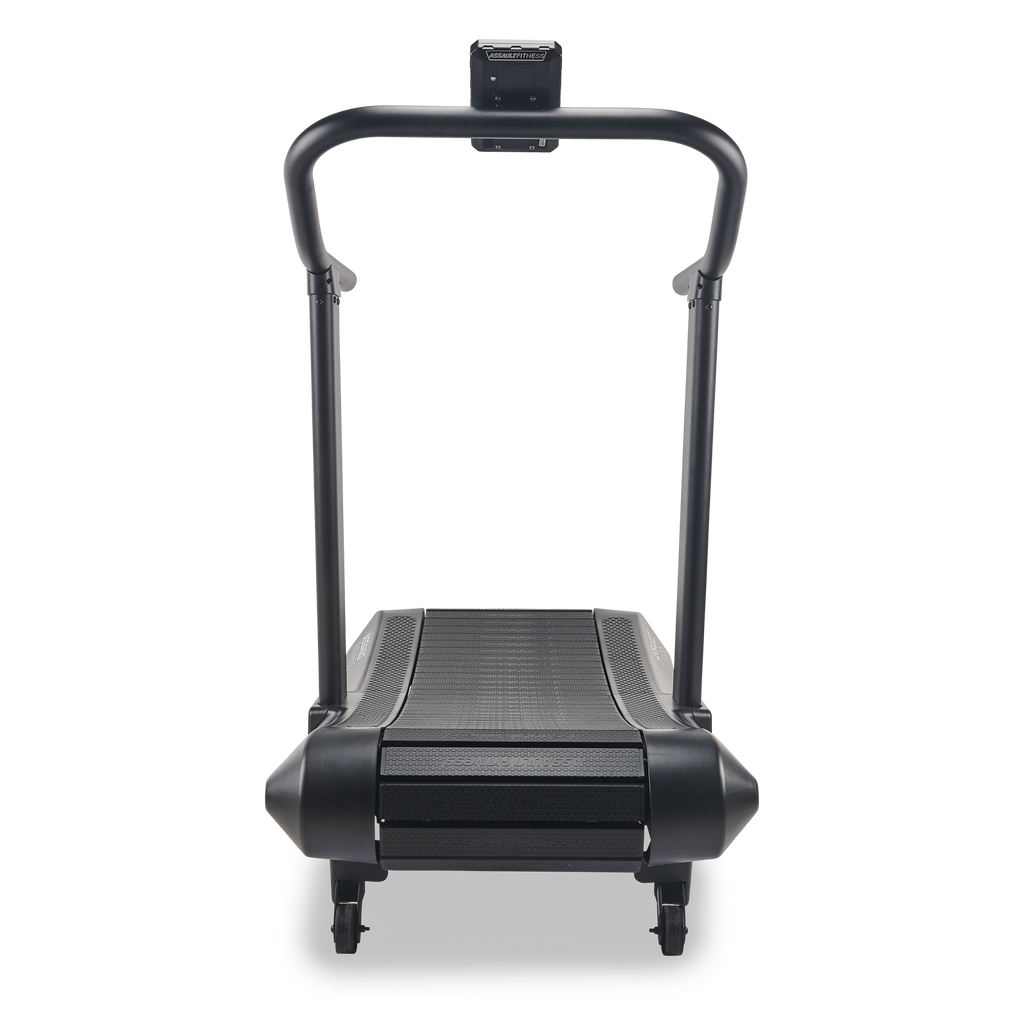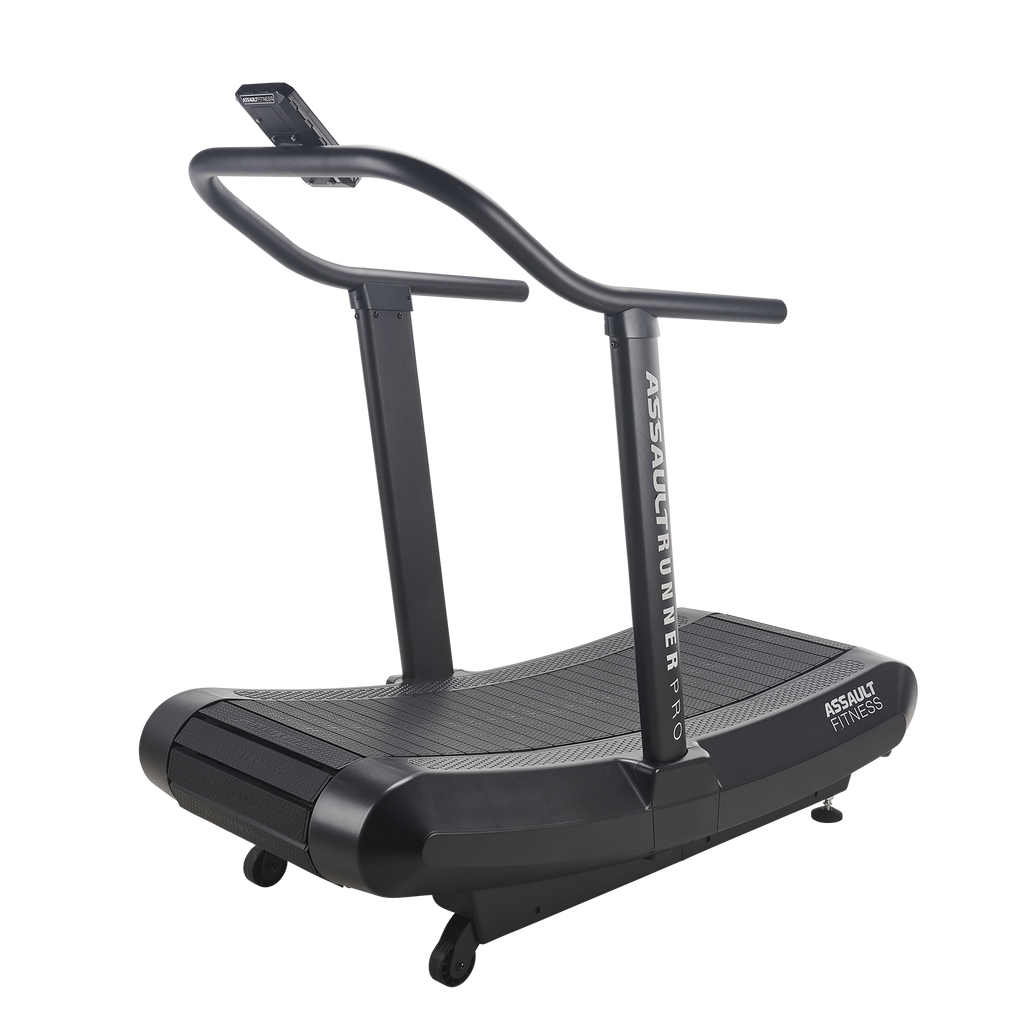 MOVE IT & USE IT
Finding space for gym equipment can be challenging. Our team engineered the AssaultRunner Pro to have one of the smallest footprints of any home treadmill. With built-in transport wheels, an easy-to-read console display, and no electric plug-in required, the AssaultRunner Pro is user-friendly and painless to use, move & store no matter where you train.
Compact Design

Easy-To-Assemble

Low-Maintenance

Tested In All Environments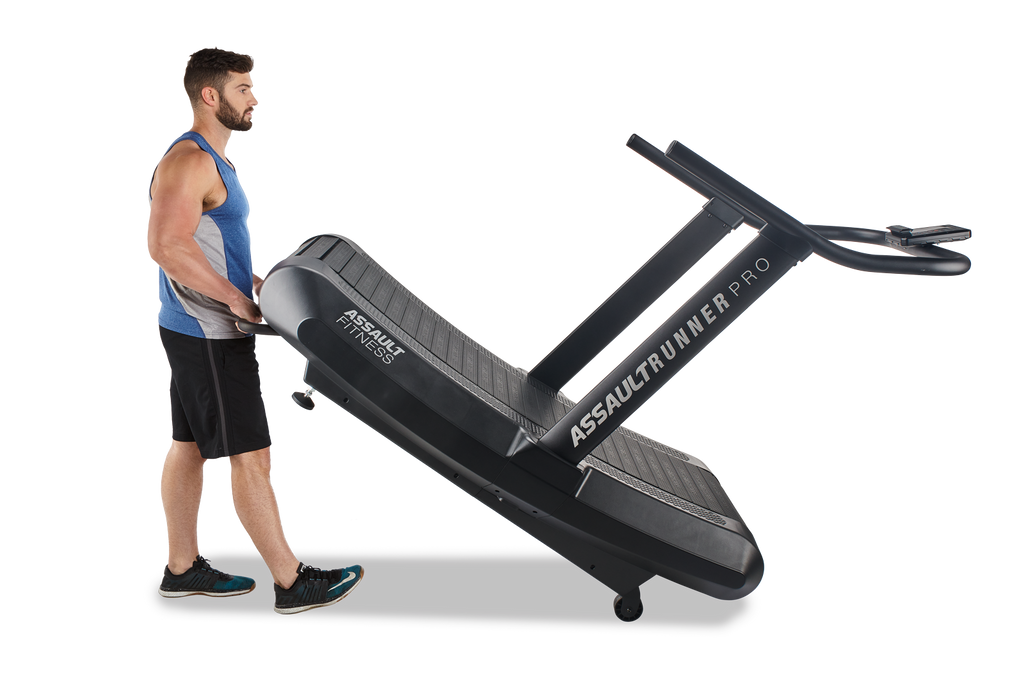 EXPLORE THE DETAILS
PRODUCT DETAILS
FREE SHIPPING
We are happy to offer free shipping to anywhere in the contiguous United States.
COMPREHENSIVE WARRANTY
The AssaultRunner Pro has you covered: 5-Year Frame, 3-Year Moving Parts
PROGRAMMING
Sign up to get weekly programming emails.
The AssaultRunner Pro is the most versatile, easy-to-use and effective non-motorized treadmill available today. Powered by your own stride, the AssaultRunner Pro matches your output and then pushes you to give even more. It's low-impact design also helps promote proper running form and even prevents injury. Plus, the AssaultRunner Pro's compact construction means that it's portable enough to move easily from room-to-room or across a crowded gym floor.

Motorless Running Machine

Built-In Handle and (2) Transport Wheels

Corrosion Resistant Hardware

100 Precision Ball Bearings In All

Hi-Contrast, UV Resistant Console Screen with Improved Readability

Connects To Bluetooth & ANT+

Onboard Training Programs: Quick start, Intervals (20/10, 10/20, Custom), Targets (Time, Distance, Calories, Heart Rate), Competition Mode

Uses No Electricity - 100% Athlete Powered

Solid Steel Frame & Handrails

Corrosion-Resistant Hardware

Round Tubular Upright Structure

Max User Weight: 350 lb

DriveTrain System: 100 Precision Ball Bearings with 12 Roller Guides

Belt Lifetime: 150,000 Miles

Color: Black w/ Black Accents

Assembled:

Weight:  280 lbs / 127 kg

Length: 69.7 in / 1770 cm

Width: 33.1 in / 84.1 cm

Height: 64 in / 162.6 cm


Boxed:

Weight:  373.7 lbs / 169.5 kg

Length: 74.6 in / 189.5 cm

Width: 34.6 in / 88.0 cm

Height: 20.9 in / 53.0 cm
HOW DOES IT COMPARE?
A quick comparison between our new Pro and Classic models.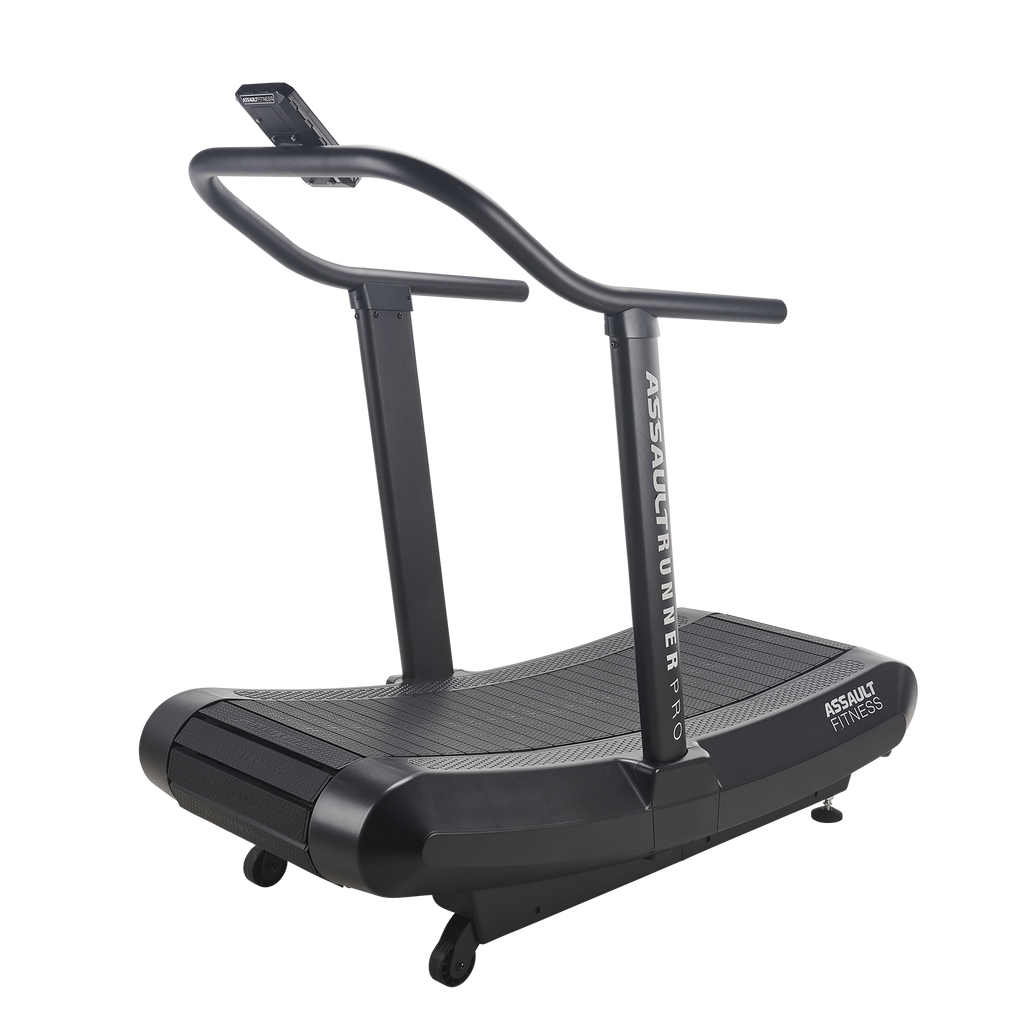 Hi-Contrast Console

Bluetooth & ANT+ Connectivity

150,000 Mile Belt Warranty

Integrated Transport Wheels

5-Year Frame Warranty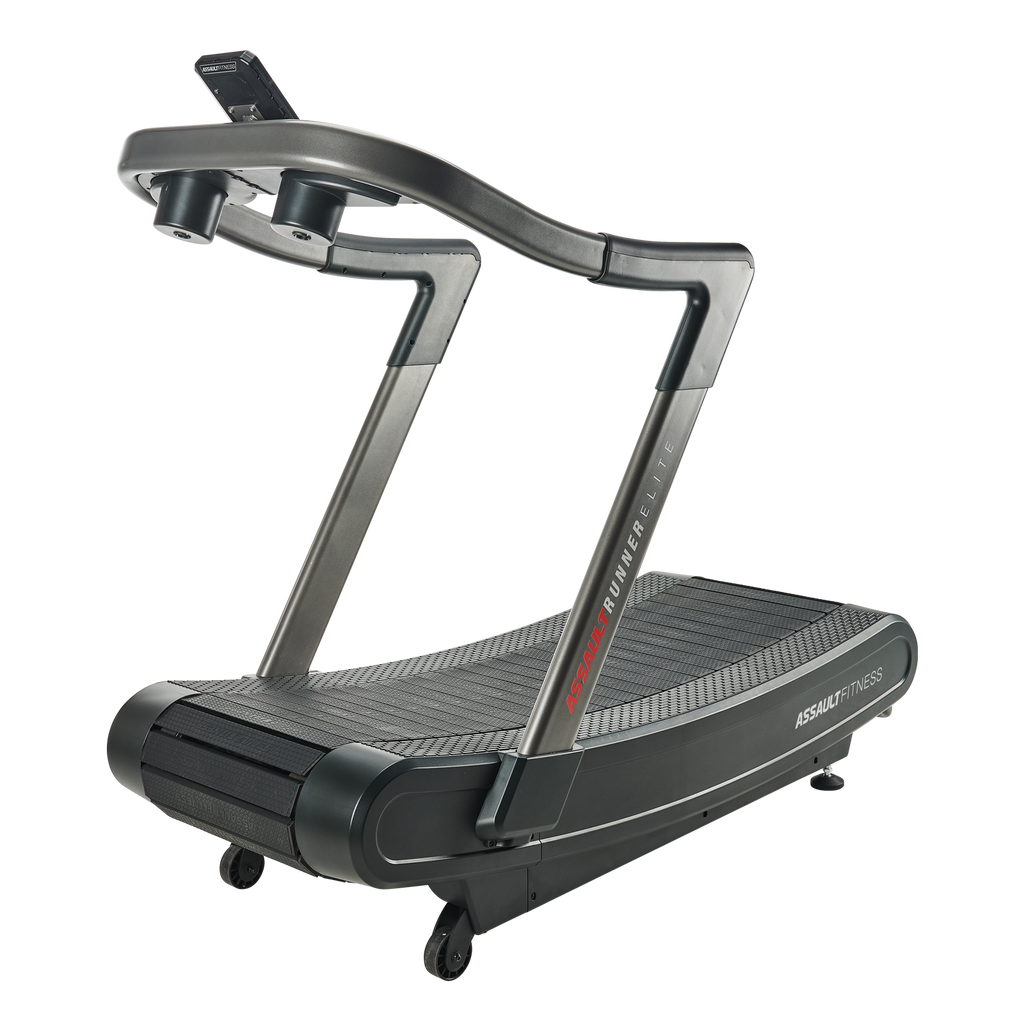 Same Features As The PRO, Plus:
UV Resistant Console

Sweat-Resistant Hand Grips

(2) Water Bottle Holders

Lifetime Belt Warranty

10-Year Frame, 1-Year Labor Warranty
Read What People Are Saying
Reviews
WANT WEEKLY ASSAULTRUNNER WORKOUTS?
We've teamed up with our resident trainer to put together over 150 workouts designed to bring on the burn. Whether you're looking for high-intensity interval training (HIIT) or simply looking for a great WOD (workout of the day) to shake up your normal routine, this training program has you covered.

Sign up today and receive weekly workout ideas so you can make the most of the burn!