the best kind of love-hate relationship.
Found in boxes, gyms, and homes across the world, this badboy's reputation precedes itself. After all, there's a reason it's the "Devils Tricycle." Designed to challenge even the toughest athletes, the AssaultBike Classic automatically ramps up resistance as you push, pull and pedal with greater speed and force. The harder you go, the harder it gets. 

BUILT TO LAST
When we set out to design the AssaultBike, we knew that the integration of sealed cartridge bearings in every pivot and moving part was an absolute necessity. So we were more than shocked when the count ended up totaling twenty. That's twenty sealed-bearings in all…tucked and hidden neatly away under machined and formed steel.
20 Sealed-Bearings In All

Heavy-Duty Steel Frame

Industrial Powder Coating

Reinforced Pedals and Cranks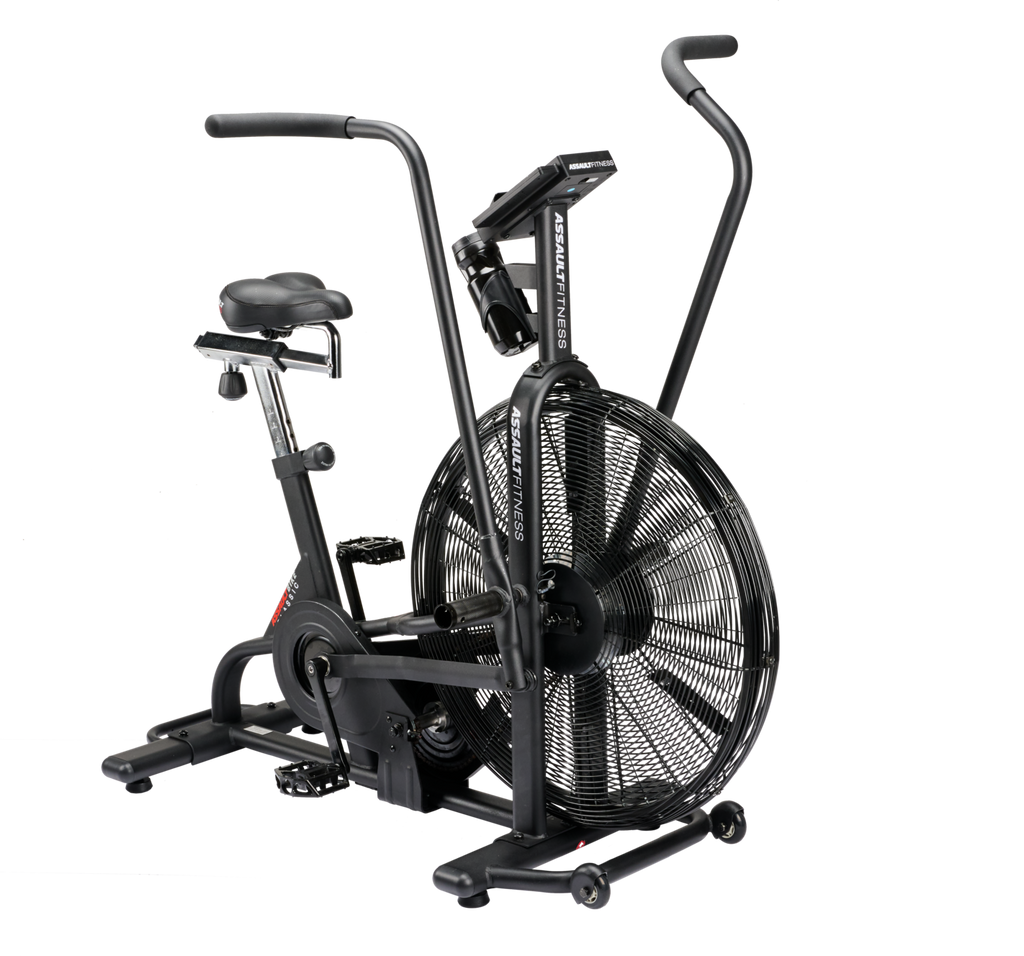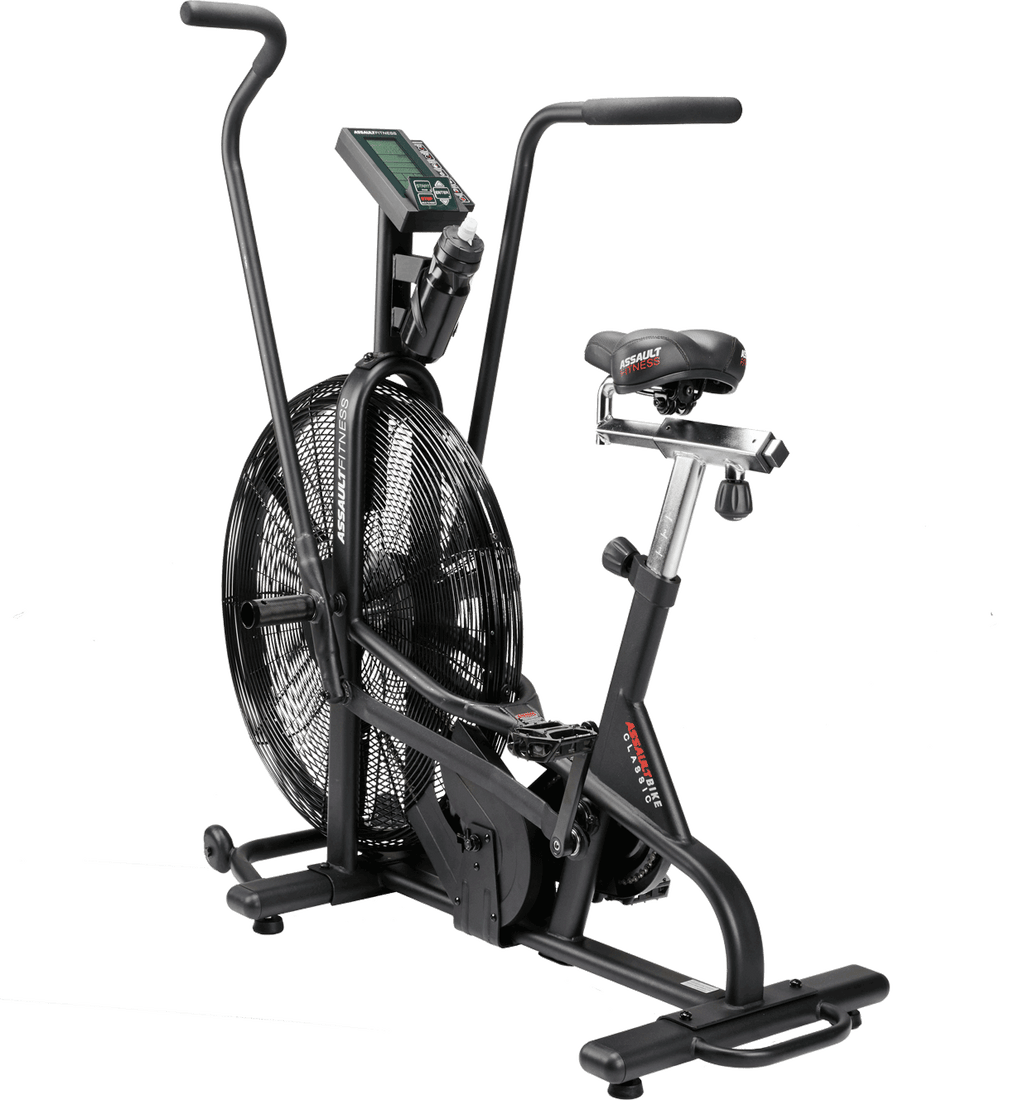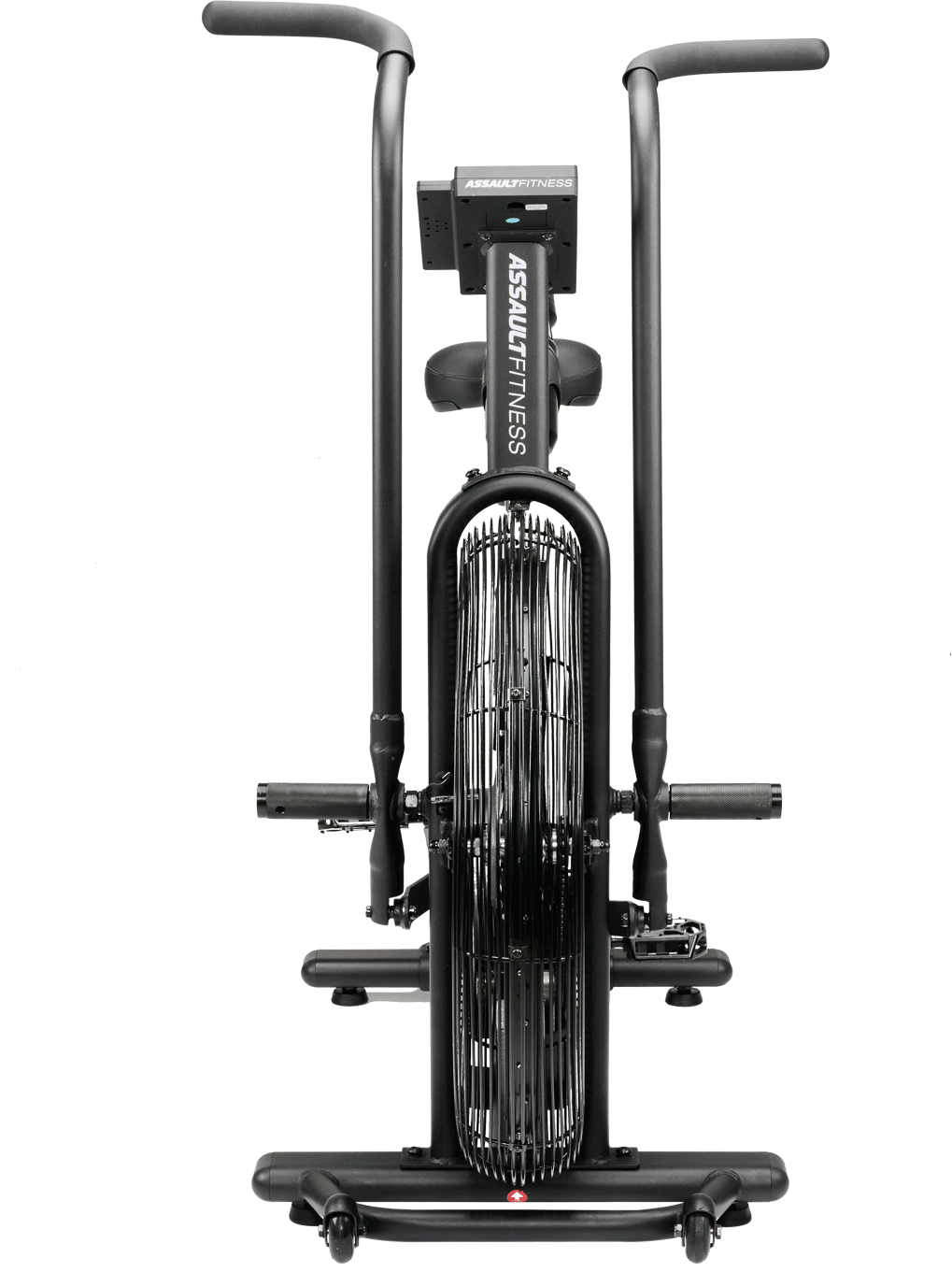 This Console Does No Consoling
We don't believe in a "one size fits all" workout, which is why we created one power-house machine that can be tailored to fit your specific goals. From endurance and stamina training to HIIT and Tabata, the AssaultBike provides a variety of calorie-torching workouts. Choose from one of our seven on-board programs or design your own workouts based on calories, distance, time or heart rate.
Total Body Workout

Infinite Intensity + Resistance

Easy-To-Use Console with Multiple Onboard Features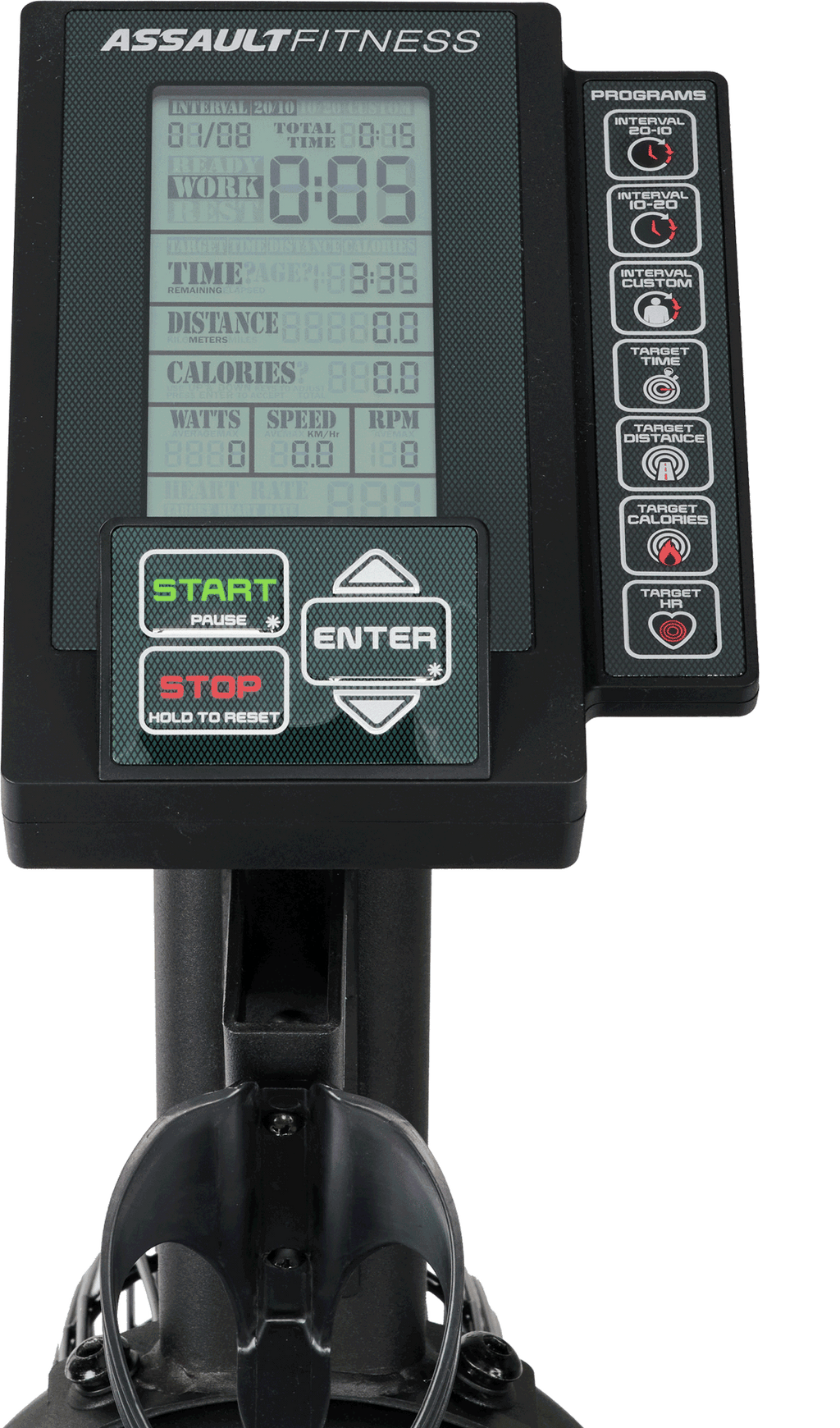 LOW MAINTENANCE DESIGN
Whether your training happens in the gym, garage, or your living room, the AssaultBike's compact and convenient design makes it easy to use anywhere. With integrated transport wheels and four adjustable stabilizing feet, moving and storing the AssaultBike is effortless. The fan-resistance design and battery-powered console also means that it's 100% operated and powered by YOU. No messy cords or outlets required.
Easy-to-Assemble

Zero Carbon Footprint

Tested In All Environments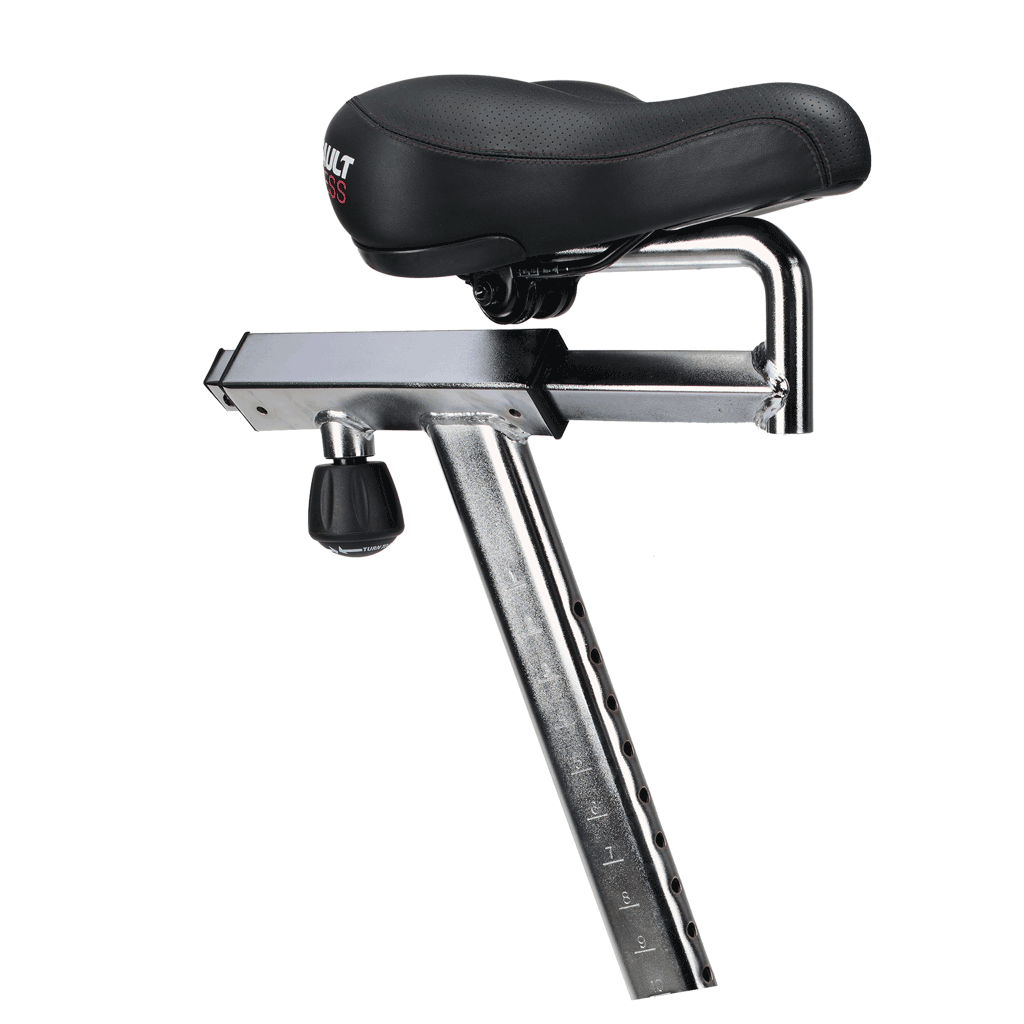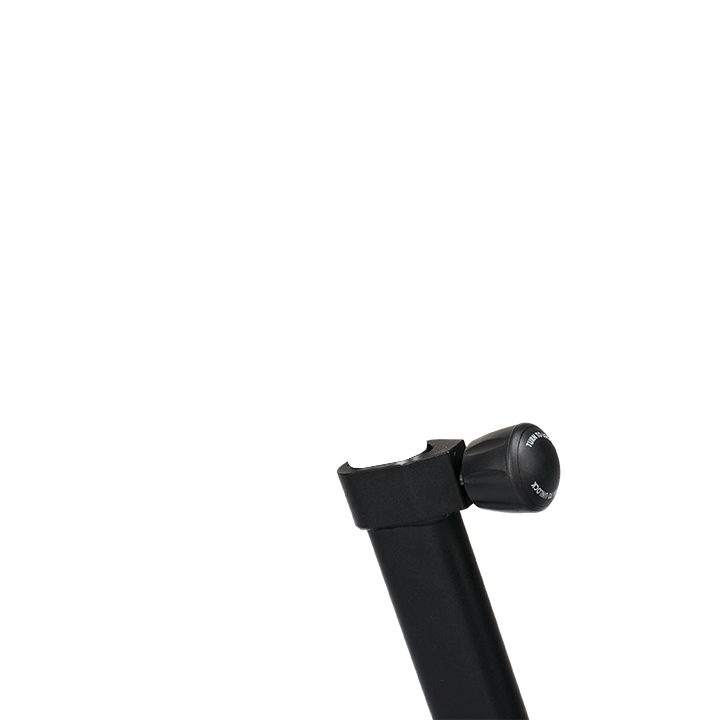 Explore the features
Product Details
Free Shipping
We are happy to offer free shipping to anywhere in the contiguous United States.
Comprehensive Warranty
The AssaultBike Classic has you covered: 5-year frame, 2-year non-wear parts.
Programming
Sign up to get weekly programming emails.
The great thing about the AssaultBike is that it can work for a beginner or pro —no matter their sport, body type, or ambition. While fanbikes have existed for nearly half a century, modern advances in their design and function have made them increasingly in-demand among military personnel, pro and college sports teams, competitive cyclists and sprinters, and high performance athletes from the cross-training ranks. The key: you set your own pace. The resistance adapts to your own output, and the bike's multiple, custom seat adjustments make for a more comfortable, customized ride.

LCD Hi Contrast screen outputs: Watts – RPM -- Calories – Heart Rate -- Distance – Time – Odometer – Interval Training (Tabata and custom)

4 Adjustable leveling feet

Sport seat with steel pop-pin lock for easy adjustments

Heavy Duty Steel Frame eliminates side-to-side movement

27" diameter steel fan

Square-tapered drivetrain design

Industrial powder coating for durability

Reinforced pedals and crank

20 sealed cartridge bearings, utilized in every pivot

Max user weight 300 lbs

Assembled

Weight: 95.64 lb / 43.38 kg

Length: 50.95 in / 129.41 cm

Width: 23.34 in / 59.28 cm

Height: 50 in / 127 cm

Boxed

Weight: 107.14 lb / 48.60 kg

Length: 50.25 in / 127.64 cm

Width: 10.63 in / 27 cm

Height: 34.75 in / 88.27 cm
HOW DOES IT COMPARE?
A quick comparison between our Classic and new Pro versions.

Hi-Contrast Console

Polar Wireless Heart Rate Receiver

2-Year Non-Wear Parts Warranty

5-Year Frame Warranty

Financing Available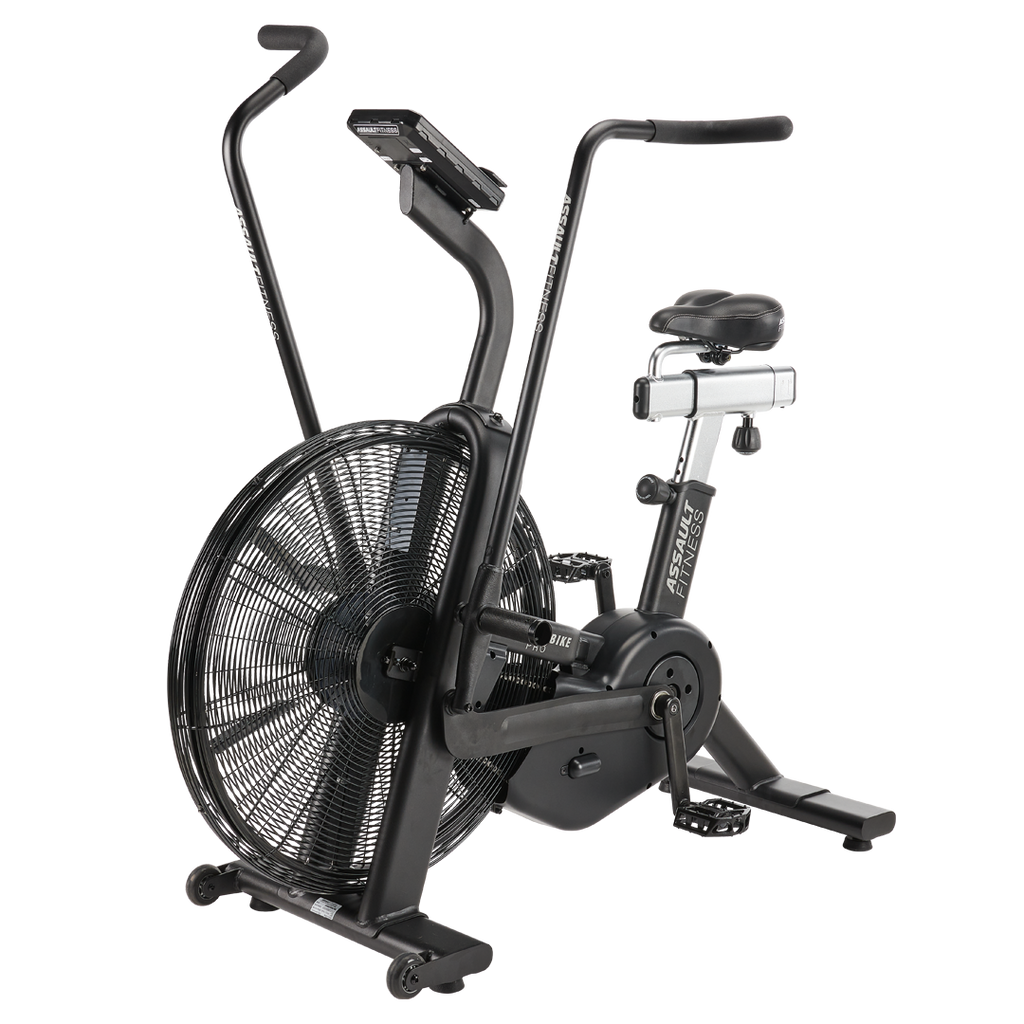 Hi-Contrast Console w/ Improved Readability

Fiit Connectivity

3-Year Non-Wear Parts Warranty

7-Year Frame Warranty

Financing Available
Read What People Are Saying
Reviews
Want weekly ASSAULTBIKE Workouts?
We've teamed up with our resident trainer to put together over 150 workouts designed to bring on the burn. Whether you're looking for high-intensity interval training (HIIT) or simply looking for a great WOD (workout of the day) to shake up your normal routine, this training program has you covered.

Sign up today and receive weekly workout ideas so you can make the most of the burn!
More for your home
Parts & Accessories