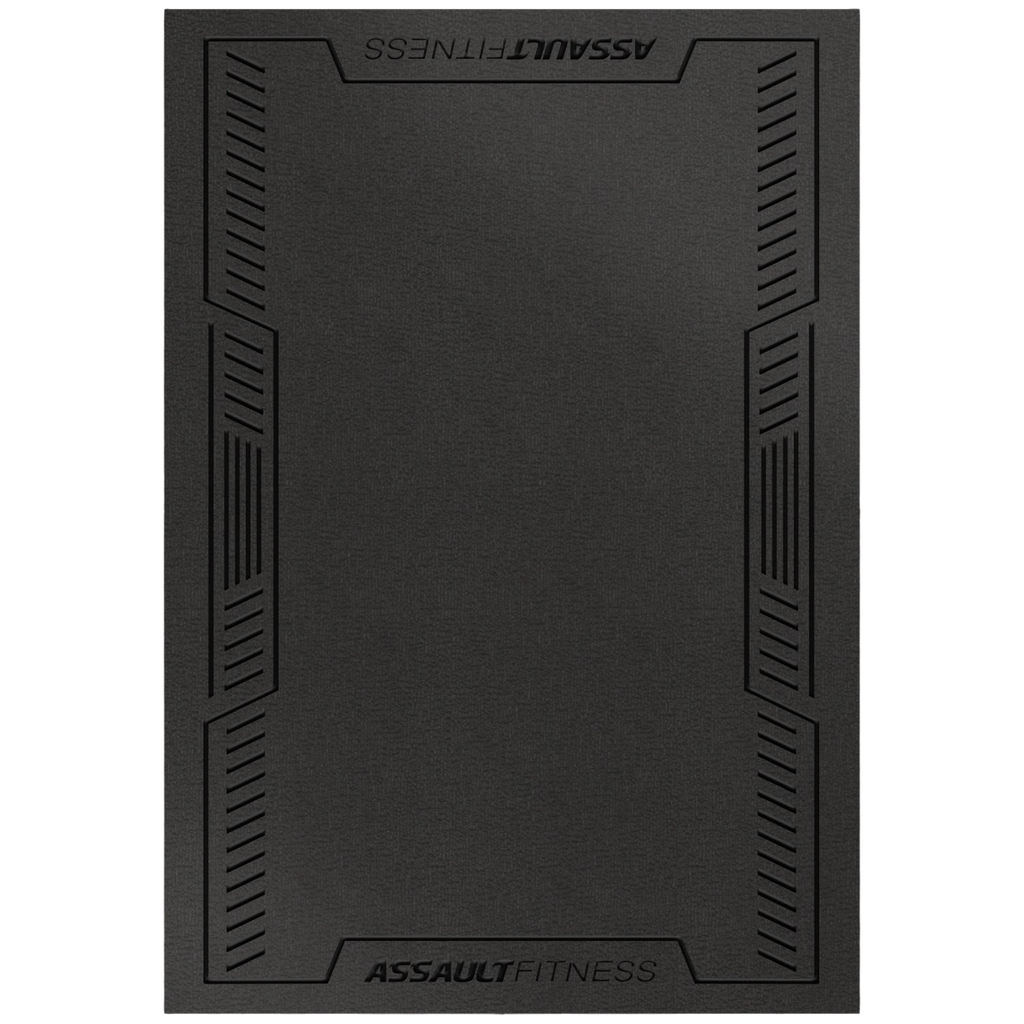 AssaultBike Floor Mat
Designed to fit comfortably in any workout area, the Assault Fitness Floor Mat will help optimize your home gym and safeguard your Assault equipment.

This Floor Mat is made of non-slip, PVC foam that protects surfaces from scratching and external damage. It also keeps sweat, dust and debris off of your floors for easy & hassle-free clean up. 
Plus, the thickness of the material reduces excess noise and vibration - so you can go all-out without having to worry.
AssaultBike Mat Specs:
Length: 174cm
Width: 121cm
Thickness: 6mm
Material: PVC foam
Hardness: 35 degree
Read What People Are Saying
Reviews